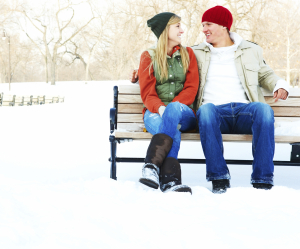 While most individuals are aware that chiropractic treatment exist, many people are not quite sure what role it can play in their personal health and well-being. Many insurance providers consider chiropractic care to be an "alternative" treatment—leaving many to turn to their general health care provider for all of their healthcare needs. If you are unfamiliar with chiropractic care and how it can be added to your healthcare routine to work in conjunction with your current methods of care, take a look at the information below.
Neck and Back Pain
Whether chronic or occasional, neck and back pain can be quite disruptive to your daily routine. It can cause discomfort while sitting, standing, and sleeping, and can limit your range of motion. Receiving chiropractic care to address neck and back pain will ensure that your spine is in proper alignment—which reduces muscle tension and inflammation. Unlike turning to prescription pain relievers or muscle relaxers, chiropractic care directly addresses the root of your pain, and provide you with a natural solution that fixes the problem—instead of only masking the pain.
Asthma and Allergies
Asthma and allergies often go hand-in-hand, but you can certainly have one without the other. Approximately 70% of all patients who have asthma, also has allergies. As allergy symptoms progress, asthma symptoms become more prominent. Chiropractic care can reduce or eliminate the need for prescription treatments for asthma and allergies by normalizing the flow of nerve signals, and reducing sinus pressure and pain associated with allergies. Chiropractic adjustments also help to boost immunity, which allows your body to fight off allergens and free-radicals that exacerbate allergies.
Sports Injuries
Chiropractic care can be used to treat sports related injuries as the primary means of treatment, or in conjunction with physical therapy and massage. What many patients are surprised to find is that chiropractic adjustments can be administered in areas other than the neck and back. Adjustments can be administered from head-to-toe to treat sports related injuries that affect the ankle, knee, hip, wrist, elbow, and many other areas of your body.
Accidents
Unexpected accidents can lead to pain, inflammation and swelling throughout the body—particularly in the neck and back. Whether the accident is work related, a car accident, or a personal accident such as slipping and falling—chiropractic care can be utilized to treat the areas that are experiencing pain as a result of the accident. Treatment for accident recovery may be more frequent directly after the accident, then slowly dissipate as pain and symptoms begin to diminish.
Homeopathic Care
Many individuals are looking for ways to eliminate prescriptions and chemical-filled, over-the-counter health remedies—making chiropractic care an excellent addition to a homeopathic health care routines. Chiropractic care boosts immunity, reduces pain and inflammation, and encourages your body to heal itself naturally.
The examples above are just a handful of the health concerns that you can turn to chiropractic care to treat. For more information on how you can benefit from chiropractic care—please contact our office today to schedule a consultation.