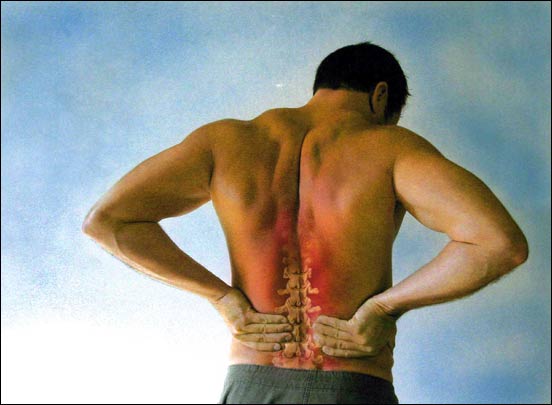 Do you have unbearable back pain or a dull ache that will not go away? Have you tried pain pills, regular doctors who scratch their heads unable to find the source of pain or even gone to great lengths like surgery for help? Let Dr. Anderson of Anderson Chiropractic Center located in popular Holly Springs help you today!
Dr. Anderson has hundreds upon hundreds of satisfied patients who turn to him when they have back pain. He treats muscle spasms, vertebral misalignments and other various causes of back pain. Our soft tissue therapies will relax your muscles and allow the adjustment to hold better. Afterwards our therapeutic ultrasound with BioFreeze will penetrate deep down into the tissues creating vibrations and heat that will break down and disperse unhealthy calcium and other hard tissue accumulations. The rise in temperature causes an increase in blood flow and relaxes muscle spasms which speeds up the healing process.
Let our knowledgeable and friendly staff get you feeling back to normal quickly. You do not have to live with cronic back pain! Our Chiropractors will treat you naturally with the latest in chiropractic techniques.