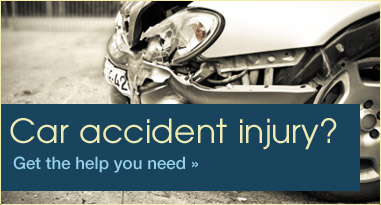 Did you know that often after first being involved in an automobile accident people often initially feel no pain? After a few days, neck pain, back pain, whiplash and migraines can start negatively affecting the person. You may begin feeling disoriented, dizzy or even depressed.
The nervous system is a powerful thing and car accidents can create an array of serious complications. Before looking for an auto accident attorney, visit Dr. Anderson of Anderson Chiropractic Center located in convenient Holly Springs, NC. We have successfully treated many patients involved in auto mobile accidents and allow the patient to complete treatment often without any money out of pocket until after the accident has been settled by the at fault party.
The last thing we want to see is car accident victims located in Holly Springs, Apex, Cary, Fuquay Varina and the surrounding areas not seek treatment from a doctor who specialized in automobile injures. Soft tissue damage can have negative long-term effects and immediate treatment is imperative to preventing potential permanent damage.
Come in for your free consultation and see if the professionals at Anderson Chiropractic Center can get you feeling better naturally though therapies and chiropractic adjustments. We will work with any auto accident lawyer you are working with or bill the at fault party and/or your personal MedPay on your behalf. We work hard to get you feeling better and doing all that we can to make your life easier during trying times such as these.
Before calling a personal injury attorney call the TOP personal injury doctor in Holly Springs, NC. We've had patients as far as Raleigh seek treatment from us because they wanted only the best when it came to their injury care.